APT,The Water Chiller & Heat Exchanger Manufacturer From China.
We have what you are looking for!
APT HOT SALE HEAT EXCHANGERS
Titanium Coil Tube heat exchanger
For Auqarium Water Chiller 1-10HP
Working Temperature range :5-40℃
Working pressure range: tube side < 4 Mpa , shell side  < 0.2 Mpa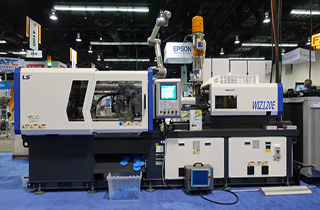 For Aquarium, Hydroponic Farming, Swimming pool
For Plastic Injection machine, Plastic Extrusion machine
For Food Processing, Pharmaceutical Engineering,Lab Used
APT,water chiller designer and manfacturer.
APT is a professional manufacturer and applicator of refrigeration equipment. The industrial chiller, mold temperature controller, laser chiller, ultra-low temperature industrial chiller and laboratory refrigeration equipment are sold well in domestic and foreign markets.
APT also designs and produces heat exchangers. Including: coils, coils in shell, tube in tube coaxial, tubular heat excahnger which are produced by the company has the characteristics of reasonable design, high energy efficiency, long-term service, etc., Welcome to customize and purchase.
Welcome to visit our Foshan factory. Please contact us immediately. Foshan factory will communicate with you about the visit.
FAQs About Water Chiller and Heat Exchanger Wholesale
APT has been worked on Refrigeration industry for over 10 years and we have encountered all kinds of problems, here are the most important concerns of our customers before closing the deal.
What kinds of water chiller we have?
We have air-cooled and water-cooled water chillers from 1HP to 100HP.And which can also be classified based on working temperature range: normal water chiller (5~35℃), low-temperature water chiller (-15~5℃), and Ultra-low temperature water chiller(under -15℃).
Why APT sales both heat exchanger and water chiller?
We start our business as a heat exchanger manufacturer .So we knew so much about which kind of heat exchanger can work better with our water chiller. A good quality heat exchanger is so important for a water chiller.
How about the MOQ?Can accept sample order?
For a normal specification model, we can start it with even 1pcs. For we have stock for it. But for special models, like sample order, the MOQ would be over 100pcs or more.
How to calculate the power of water chiller and heat exchanger?
We should know about the cooling capacity which can be calculated based on : ①the liquid valumn or flow rate;②the temperature before and after chilling;③how long you want to take to finished chilling.And then , contact us to help you !
For the water chiller is very heavy,we would pack every unit with Fumigation free Wooden frame.
What should I do if the water chiller is broken?
APT has 1year guarantee for our product.So ,please feel free to contact us at any time .We will help you .
How about the payment terms?
APT can accept T/T payment ,X-transfer payment ,normally 70% before production,and the rest 30% before shipment .
No air shipment for water chiller, for it has oil and gas inside , which is forbidden by the  Airline Company. So ,water chiller can only shipped by sea or land shipment.
When can I get the water chiller?
APT production only need 7-15 working days for normal model. And the forecast transportation time will send  to you in the quotation.And APT will follow about the shipment process and update to you.